Larkspur is a highly sought-after neighborhood that features various shopping opportunities. Given the broad range of fabulous boutiques fit for all your retail therapy needs, you'll surely find a store or two that will become your new favorite place to shop.
Hero Shop
Since 2016, Hero Shop has brought fabulous designer wares to San Francisco's lively Tenderloin neighborhood. The second location opened in 2019 at the Marin Country Mart in Larkspur. Here you can find a broad range of apparel, shoes, purses, jewelry, home decor, and gifts. This lovely store features the works of various fashion designers, including GANNI, Gabriela Hearst, Sea NY, Ancient Greek Sandals, Vans, and more.

If you require a bit of stylistic guidance, opt for the no-contact in-home service, where a shipment of hand-picked pieces based on your taste and budget will be delivered directly to your home. Alternatively, stop by the store, and the shop associates will gladly help you find a chic outfit that matches your personality and spirit. From high-end leather wallets to linen summertime dresses, Hero Shop has it all.
La Belle Fifi
Boho chic meets luxury at La Belle Fifi. Owner Fiona Dorst carefully curates the selection of specialty loungewear, resort wear, and swimwear and draws inspiration from her worldwide travels when she hand-picks her shop's apparel. She provides Larkspur residents and visitors with pieces from her favorite lingerie brands while also showcasing designers from the UK, Kenya, Europe, and South Africa.

Featured designers include Figue, Camilla, Coast & Koi, Evarae, Olivia von Halle, Mucho Gusto, and Florabella. If you prefer a sophisticated yet free-spirited fit, Camilla or Figue will suit you. Alternatively, Shell Belle Couture and Oliva von Halle will surely do the trick if you're seeking luxury loungewear. Stop by La Belle Fifi today to find a swimsuit and hat to lounge by the resort pool.
INTERMIX
Hailing from NYC, INTERMIX is a fashion-forward boutique that boasts a painstakingly curated catalog. Each season, they choose dramatic, thought-provoking, and trendsetting styles from around the globe to create a one-stop shopping experience for anyone who wants to stay on the cutting edge of designer fashion. With options from both established and emerging brands, INTERMIX is confident in its ability to tailor its selection so that you never have to sift through row after row of apparel to find the perfect piece ever again. Not only is INTERMIX a design-savvy brand, but its work is done with the hope of empowering women, and fostering self-expression, and inclusion.
Pavilion
Dress your entire family from head to toe with the help of Pavilion. You can find clothing and accessories from dozens of esteemed designers, including Krewe, Dolce Vita, Rachel Pally, Shashi, and even Pavilion's house brand of jewelry. Add some elegant elements to your home, such as glassware, vases, throw pillows, and perfume oils.

Once you've spruced up your home decor, snag some new shoes for your kids' first day of school. Men can update their wardrobe with some fresh denim, two-button blazers, long-sleeve flannels, and more. Women are delighted with the expansive selection of choices, from denim to leggings, and cocktail dresses to jewelry. Expand your fashion sense with the help of Pavilion's highly trained professional stylists, whether it be to spruce up your wardrobe or prepare for a black-tie gala. Make Pavilion your next shopping destination to keep your family up to date with the latest fashion tips and trends.
Gala Boutique
With a tenacious and sensible approach, Gala and Elaine have been sharing their love of high-quality, contemporary classics with the Larkspur community since 2001. The shop features many notable designers, including Citizens of Humanity, Frank & Eileen, Majestic, Ulla Johson, Suzanne Kalen, Chan Luu, and Inhabit. Many pieces are inspired by the coast and are stocked based on the season. Cool off this summer with a flowy floral maxi dress, or purchase some stunning handmade jewelry. Stop by Gala Boutique today and let Elaine and Gala's keen fashion sensibility send you out into the world feeling confident and ready to face all of life's challenges head-on.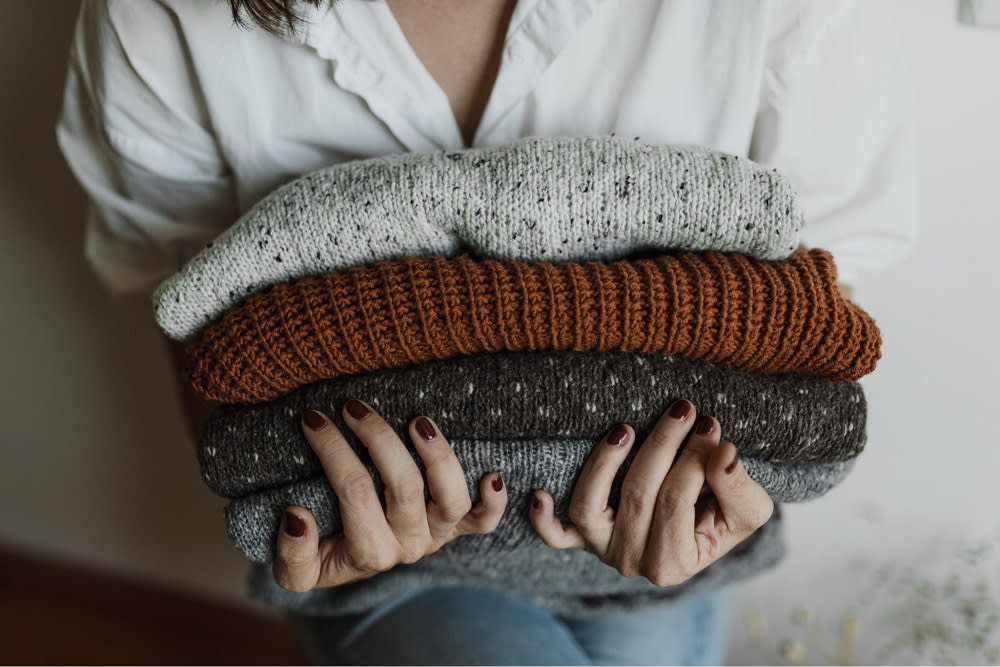 Nicolette
When you're in need of a new look, look no further than Nicolette. This women's apparel retailer is located on Magnolia Avenue, and you'll love stepping inside this sleek and chic boutique. With rows of carefully selected styles, Nicolette is the perfect place to stock up on all your seasonal fashions. From business casual daywear to show-stopping nighttime ensembles, Nicolette has it all.
James Perse
Located at the Marin Country Mart, James Perse is a highly acclaimed designer with a charming boutique fit for all your casual and upscale home goods and apparel needs. Bath towels here are not your average, run-of-the-mill towels. They are ultra-soft and custom-made in Japan for maximum absorbency. Lounge in luxury with a premium cashmere knit blanket and have the sweetest dreams in Italian woven linen sheets. All of the rugs, runners, and baskets are hand-dyed and woven, while the etched teak paddle ball sets and teak chess boards are the peaks of extravagant recreation. The clothing gives off laidback vibes while being made of top-tier materials for lasting durability. Find everything you need to convey a clean and put-together appearance at James Perse, from nubuck leather sneakers to linen sweater dresses.
Hudson Grace
Home goods hotspot Hudson Grace has everything you need to stock up on for a finely decorated house. The Hudson Grace at Marin County Country Mart is located across the street from the Ferry Terminal, and its picturesque location adds to the store's charming and convivial atmosphere.

Here, you'll find a dazzling array of home decor, from staples such as vases and glassware to seasonal must-haves like the perfect linen napkins for fall. Fill your home with vintage silver, scented candles, and dreamy barware by shopping for their extensive collection.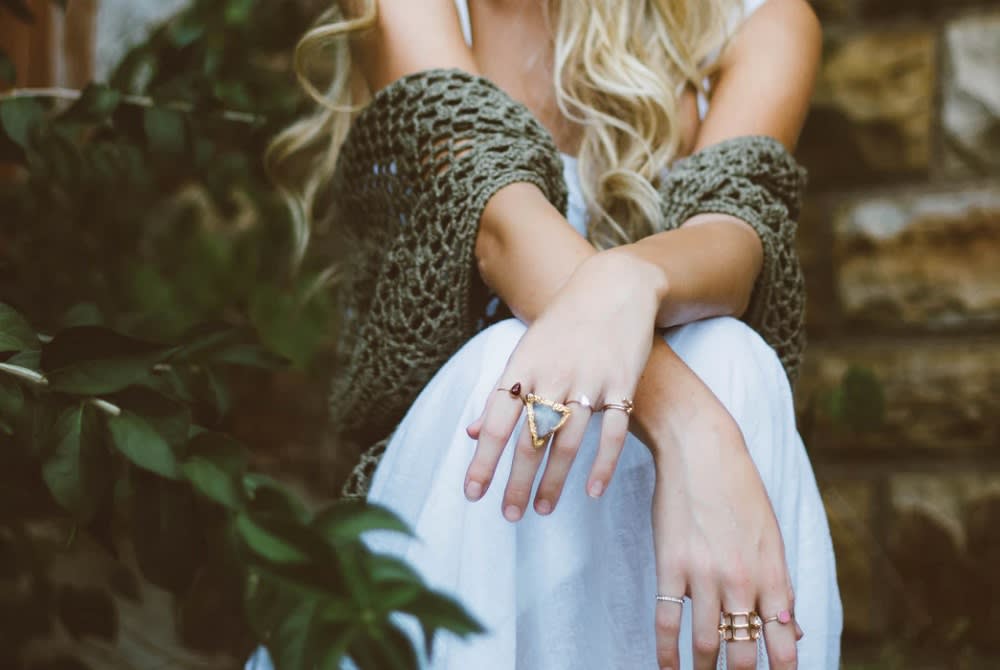 Jenni Kayne Apparel + Home
Located in Marin Country Mart, Jenni Kayne Apparel + Home offers a little bit of everything when it comes to designer goods. Whether you're hoping to find the perfect cream cashmere sweater or a dining room centerpiece that will wow your guests, you'll find it at Jenni Kayne.

With an emphasis on simple, timeless pieces, Jenni Kayne prioritizes gorgeous staples for the home and for your closet. With a detailed selection of seasonal goods, you know when you set foot into this boutique that you will have the best of the best at your fingertips.
Flora and Henri
For all your gifting, bath and body, children's and adult clothing needs, head to Flora and Henri. This boutique boasts a varied and delightful range of products. The Arita teapot is a lovely accent for any modern and minimalist kitchen. The eco-friendly fairy toadstool napkins by Meri Meri are the perfect whimsical element for your child's next fairy-themed birthday bash!

While you're browsing the catalog of simple and elegant ceramics, your young ones can entertain themselves with the rainbow puzzle and alpaca stuffed animal. Once your kids are distracted with the toys, you can find them a sweet and darling outfit.

Move on to the grown-up section and treat yourself with a stunning Ampersand as Apostrophe leather tote and throw in some gold bar cufflinks for your husband for good measure. Say you remember you have yet to buy your friend a birthday gift for their party next week — simply head to the gift section and snag a card and scarf, vase, or other charming presents. Get yourself a treasure, purchase some rose quartz earrings for your college grad and stock your child's playroom all in one visit.


Once you've become smitten with Larkspur's endless offerings, you'll undoubtedly start contemplating a move here. Contact the Sarkissian Bullock Team when you're ready to start searching for Larkspur homes for sale. With a combined sales record of approximately $2 billion, Bill Bullock, Lydia Sarkissian, and Magda Sarkissian will help you find the Larkspur real estate of your wildest dreams.