The process of selling your home can be long and complex. But there are ways to make the selling process quicker and more efficient. In addition to hiring an expert, qualified real estate agent to make the process run smoothly, staging is an essential step for successfully preparing your Marin County home for sale. But what is staging?


Home staging is the process of cleaning, arranging your home, and preparing it for sale in the real estate market. When your home hits the market, you want it to reach as many eyes as possible (both in person and online) to obtain multiple offers (the more, the better). In real estate, first impressions matter. Your home needs to make a lasting first impression, and the best-case scenario is successfully causing people to fall in love with your property at first sight — this is achieved through impeccable home staging.


So yes: staging is indispensable when preparing your home for sale. If the above wasn't enough for those ready to list their Marin County real estate property on the market, below are five additional reasons to stage your home for sale.
1. Helps your home appear brand new
All real estate agents and real estate experts will tell you the same thing: one of the most important parts of staging your home is deep cleaning it! This includes the outside of your home, patio, and garden. Every part of the house should be spotless, even the corners or sections you think no one can see. Hiring a professional cleaning service to deep clean your home saves time and ensures a first-rate job. You then can focus on other aspects of the home selling process or your day-to-day routine.


Another step to making your home appear brand new is by making the necessary repairs that it needs. This doesn't have to be a complete renovation. It's as simple as making any critical updates to your home, such as repainting walls to hide any imperfections or replacing anything that needs replacing, such as fixtures, cabinet handles, lightbulbs, kitchen appliances, flooring, doors, and more.


If your home appears brand new, it will communicate to buyers that your home has been well-maintained under your care, is currently in excellent condition, and as a result, is definitely worth the money.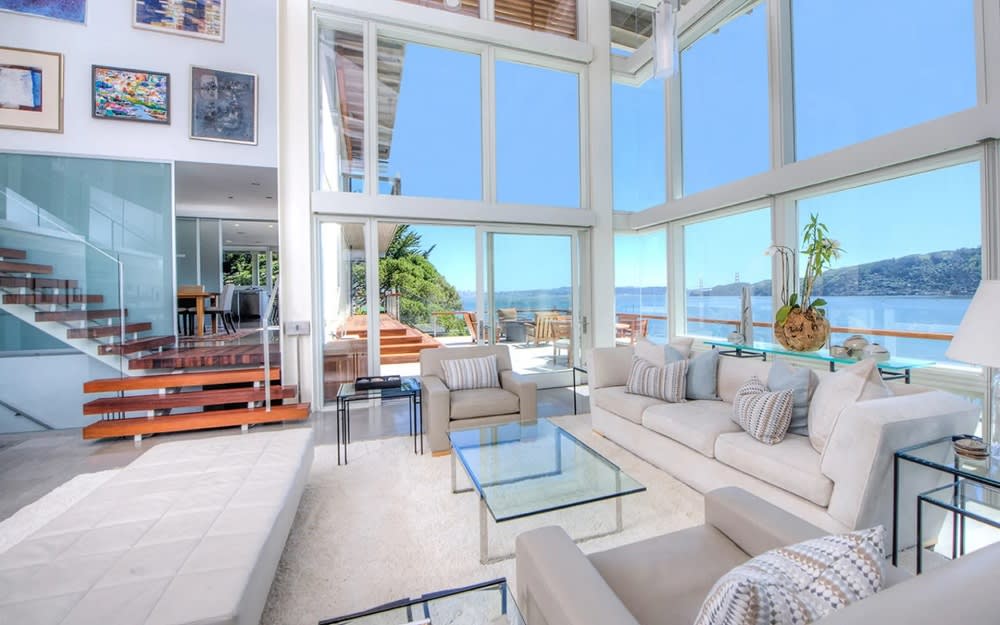 Photo courtesy of globalestates.com
2. Declutter
If you've been avoiding decluttering and getting rid of stuff around your home you no longer use or find appealing anymore, home staging will do much more than prepare your home for sale. It will also help you eliminate stuff sitting in your home, taking up space. But in terms of the home sale, decluttering will help showcase the best parts of your home and remove anything that might distract from that goal. This includes removing personal items like personal photographs, games, old belongings, and kitchen appliances that don't look appealing (like a blender). Empty storage rooms, closets, and your fridge. In this case, less is more to make your home look neat and pristine.


Don't neglect any part of your home, including bathroom counters, kitchen counters, cabinets, and bedroom nightstands. Remember to declutter places like the garage, as well as any storage in the exterior of your home. Decluttering one room at a time goes a long way in making this process less overwhelming.
3. Makes your home seem more spacious
Besides decluttering and cleaning your home, simply rearranging furniture may go a long way in making your home appear larger than it is. It can also transform rooms that previously felt cramped with too much furniture into wonderfully spacious ones. The same goes for rooms that previously felt empty and bare — staging can convert them to cozy rooms with personality.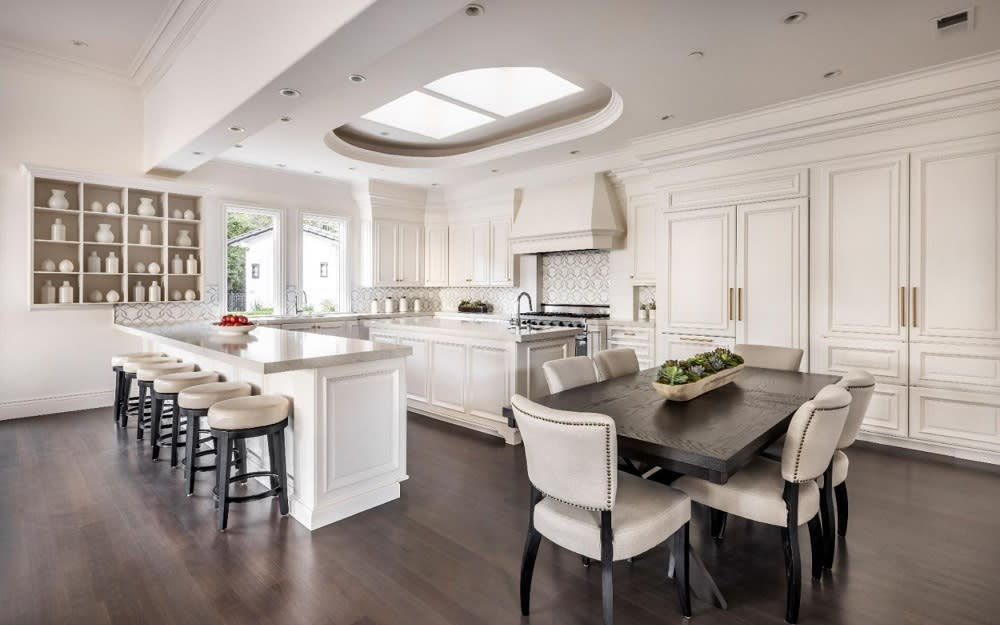 Photo courtesy of globalestates.com
4. It will beautify your home (and attract more buyers)
Besides cleaning your home and repairing anything that needs fixing, home staging also consists of decorating your home with stylish accents and accessories to make it look right out of the pages of the most prestigious home and interior magazines. In other words, staging your home will make it look pretty — and that matters!


While staging the kitchen, for example, add a vase of flowers or a bowl of fruit on the kitchen island. Place matching kitchen towels that go with your kitchen and your home's overall interior design. The decor you choose should make sense with the overall aesthetic of your home. Everything should look aesthetically pleasing, from the food inside your fridge to the furniture by the pool and the garden. The idea is to transform your home into a dream home that's ready to move into, a home in which potential buyers can envision themselves living in. Your home's beauty and character should be able to shine even through the photographs that will appear on online listings and other promotions and advertisements. Remember to consider whether it communicates the luxurious Marin County lifestyle.
5. Helps your home sell quicker
At its best, home staging elevates your home to its full potential and highlights its best qualities. It also makes your home inviting and makes a property look like an extraordinary home. It will make potential buyers feel not just happy and excited about the possibility of owning this new home but confident about their purchase. When you combine all of the reasons on this list, staging your home will help you sell the property quicker, spending less time on the real estate market. The market is changing and we cannot predict the future. Labor, material costs, and supply chain disruptions are spurring rising costs. This is why staging your property to the best of your ability in this market condition is more important than ever. The finished homes will prevail.
Interested in Marin County real estate?
Looking to buy or sell a home in Belvedere, Tiburon, Mill Valley, Kentfield, or Ross? Contact Lydia Sarkissian, Magda Sarkissian, and Bill Bullock with the
Sarkissian Bullock Team
at Golden Gate Sotheby's International Realty today. With combined sales of over $2 billion in closed transactions, real estate experts Bill, Lydia, and Magda provide world-class service and specialize in the buying and selling of luxury properties in the Marin County market.

*Header Photo courtesy of globalestates.com