Across the Golden Gate Strait from San Francisco lies Marin County. Known for its panoramic vistas of majestic mountains and the dramatic Pacific coast, the region is home to several upscale communities that love yachting and boating. Many of these yacht clubs are the focal point of the area's social and maritime scene and are a defining feature of the desirable lifestyle Marin County affords.
Corinthian Yacht Club
In Belvedere, you'll find Corinthian Yacht Club, which has remained "dedicated to providing an outstanding boating, recreational, dining, and social experience" to its members since 1886.

Boating is at the heart of Corinthian; the club sponsors around fifty days of racing per year, and enticing monthly cruises to destinations in the San Francisco bay area. Avid sailors enjoy the competition of the sail races, while more intermediate members love taking tours or even hopping in a kayak for a day of exploration. Corinthian also features a full-service restaurant, where one can enjoy fresh seafood lunches and dinners throughout the year, as well as many annual events.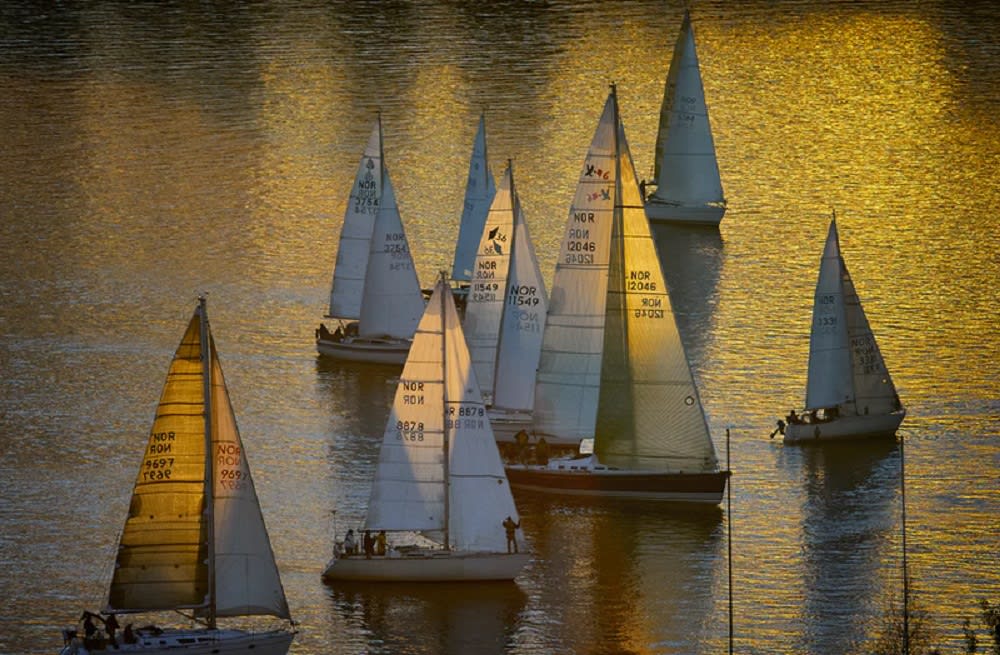 San Francisco Yacht Club
As the oldest yacht club on the west coast, The San Francisco Yacht Club is a time-honored tradition replete with amenities for its members and fostering a sense of local camaraderie. Since 1869, this club has empowered its members to build strong relationships with fellow marine enthusiasts and touts a calendar of social events designed to bring the community together.
St. Francis Yacht Club
San Francisco's St. Francis Yacht Club dates back to 1926, and for nearly the last century, this sailing club has encouraged a maritime spirit, bolstered membership fellowship, and fostered an appreciation for the art of sailing.

With five docks, St. Francis Yacht Club offers ample room for its members and has the ability to host boats up to 125 feet LOA. This club currently boasts a roster of 2,400 members who share in the adoration of boating. With a brilliant selection of dining opportunities, world-class amenities, and a highly active schedule of sailing events, this club is perfect for the active sailor.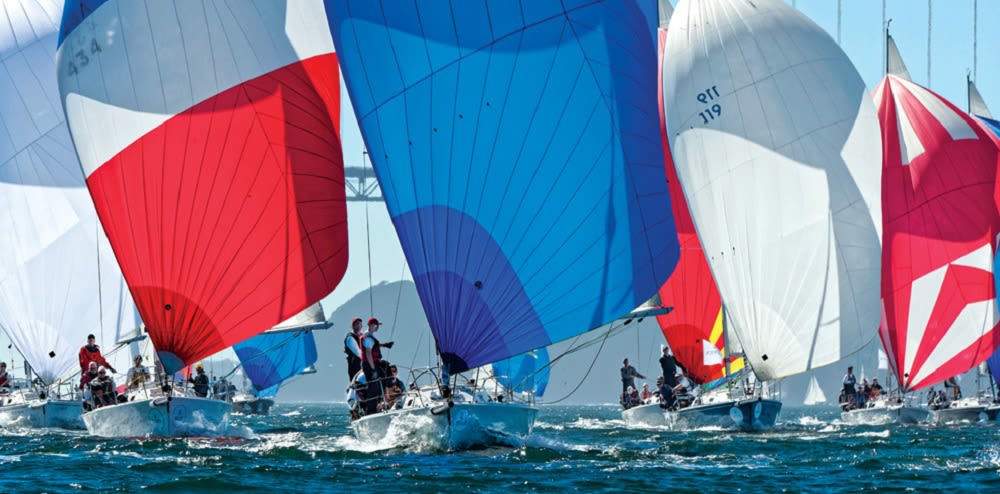 Credit: St. Francis Yacht Club
Paradise Cay Yacht Harbor
Nearby in Tiburon is Paradise Cay Yacht Harbor, which is the town's only public marina with over two hundred boat slips and direct access to San Francisco Bay. The full-time staff provides unparalleled boat care, while the well-maintained facilities include bathrooms, showers, and sewage pump-out. The Harbor is a short drive to Tiburon's best restaurants and bars, as well as the San Francisco ferry.

The Tiburon Yacht Club also calls Paradise Cay home, and the establishment hosts a whole range of community activities. The smooth waters of the enclave are ideal for sail racing, and the Club opens the event to both beginners and experienced sailors. Members of the Club enjoy other privileged events, such as a group sail to Petaluma, and the Napa Valley Wine Cruise. Tiburon Yacht club offers a range of membership options to suit the wants and needs of everyone, including racing, cruising, and social programs.
Sausalito Yacht Club
The beautifully appointed Sausalito Club is another excellent choice for local boat owners and renters. Yacht owners enjoy access to top-tier maintenance and care from the staff's experienced crew, and can participate in local charters, cruises, and races — all of which are available to both owners and non-owners alike. Owners are also encouraged to allow other members to hop aboard, as this is a superb way to socialize within the community of the club. After returning back to land, members settle in for supreme chicken breast and fresh heirloom tomato salad at the club's private restaurant as they watch the sun dip beneath the horizon.

Sausalito Yacht club stands apart with its recent addition of international charters. Members can choose from skippered yachts for a casual experience or a bareboat for more hands-on, robust sailing excursions. Destinations include stunning areas of the Mediterranean, South Pacific, and the Caribbean, and are an exclusive opportunity not to be missed.
Marin Yacht Club
Located in San Rafael, the historic Marin Yacht Club began as both a boating and golf club. Buoyed by its strong youth sailing programs, the club came to focus on boating, aiming to promote "seamanship, camaraderie, and recreational activities." Located on Beale Island, this club boasts over twenty-two acres of private space for recreation and social activities.

The state-of-the-art marina offers over one hundred slips for boats of all sizes, as well as facilities for water sports like kayaking and paddleboarding. Tennis buffs love the three professional courts in addition to lessons by seasoned players, and everyone loves refreshing in the club's heated pool. As the club offers a variety of community occasions, Marin Yacht Club is the perfect place to invigorate a social life. Members enjoy annual events such as holiday parties, cruise outs, and the Staff Commodore's Crab Feed hosted by the club restaurant. It's not hard to see why Marin Yacht Club is known as the "friendliest harbor on the bay."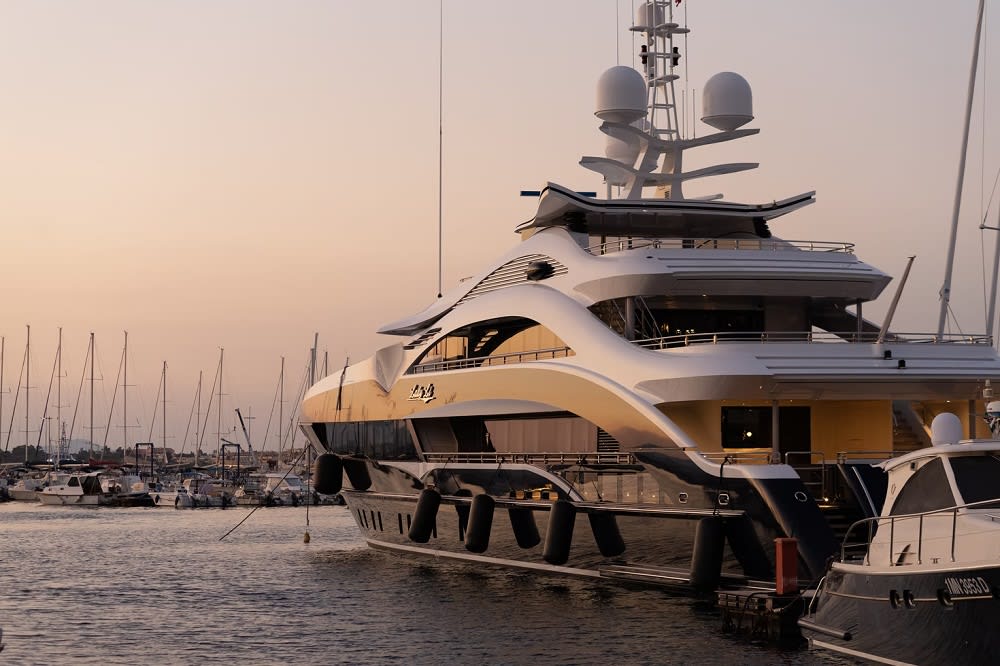 Loch Lomond Yacht Club
Set on the Loch Lomond Marina in San Rafael, this club is volunteer-based and serves around two hundred members. Loch Lomond strives to be as inclusive as possible for their cruise-ins and cruises out, inviting boat owners or renters of powered boats and sailboats alike to enjoy their community events.

Loch Lomond hosts a range of social functions, including the popular Happy Hours, Friday Night Dinners, sporting events, and Family Nights. The calendar is always filled with events, allowing members to choose how much they wish to get involved. The dining room at Loch Lomond is another attractive feature, as this spacious hall can seat 125 guests, and is complete with fireplaces, an industrial kitchen, event lighting, and more - perfect for a private catered event.
Inverness Yacht Club
For a more intimate, private experience, there's Inverness Yacht Club. This club is a community base for both youths and adults alike to explore the water through their racing and sailing programs, as well as nautical activities like canoeing, kayaking, and fishing.

Inverness offers direct access to Tomales Bay, a tranquil day-use park bordered by surf-free beaches. The club offers sailing lessons - many of which span several days — which teach the in-depth basics of both Lasers and Flying Scots. Once prepared, members can rent a sailboat for a day of adventurous fun. The club also offers the opportunity to host a private catered event at their clubhouse, and the professional staff offers guidance every step of the way to ensure the occasion is a success.


Interested in learning more about Marin County yacht clubs or Belvedere Real Estate? Please feel free to reach out to the Sarkissian Bullock Team, as we would love to show you available real estate in San Francisco, Marin, Sausalito, Mill Valley, Tiburon, Belvedere, Corte Madera, Larkspur, Kentfield, Greenbrae, Ross, San Anselmo, San Rafael, Stinson Beach, and Novato, CA homes for sale.