Are you in the market for a new home that offers the perfect blend of natural beauty, community, and convenience? Look no further than Corte Madera, a picturesque town nestled in Marin County, California. In this blog, we'll explore why Corte Madera is an ideal place to call home, from its stunning scenery and local attractions to the myriad benefits of living in this coastal paradise. Whether you're a nature enthusiast, a family seeking a safe and vibrant community, or simply someone looking for an exquisite place to settle down, Corte Madera has something for everyone.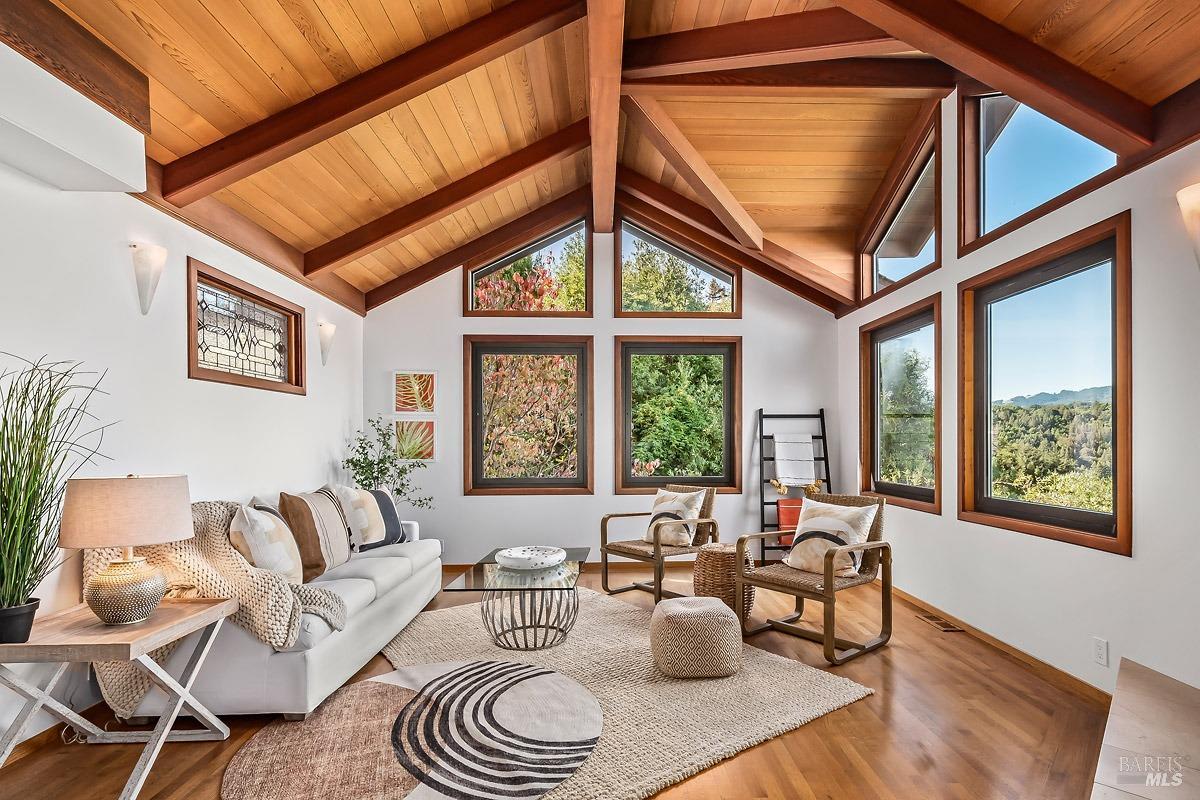 A Slice of Paradise: Corte Madera's Breathtaking Scenery
Marin County's Gem: Corte Madera boasts some of the most enchanting landscapes in Marin County. From towering redwood forests to tranquil waterfronts on the lagoon, the town offers a myriad of outdoor adventures. Picture yourself hiking on Mount Tamalpais State Park, biking along the picturesque Mill Valley-Sausalito Path, or simply enjoying a leisurely stroll along Corte Madera Creek.
Corte Madera Lagoon: The town's close proximity to the San Francisco Bay makes it a paradise for water enthusiasts. You can indulge in boating, kayaking, or paddleboarding right in your backyard. Imagine waking up to serene water views each morning – it's not just a dream; it's a Corte Madera reality.
Local Parks: Corte Madera is dotted with well-maintained parks, offering families the perfect spots for picnics, playgrounds for children, and spaces to connect with nature. The highly-rated Ring Mountain Preserve, with its breathtaking views, is a local favorite for hiking and exploration.

Local Attractions: Fun and Culture Just Around the Corner
The Village at Corte Madera: The heart of the town, this upscale open-air shopping center, offers an array of boutique shops, restaurants, and entertainment. It's a great place to unwind, shop, and dine while experiencing the true essence of Corte Madera's community.
Larkspur-Corte Madera School District: If you have children, you'll appreciate the town's top-notch schools, part of the award-winning Larkspur-Corte Madera School District. Quality education is a priority in this welcoming community.
Marin Country Mart: Just a short drive away, this charming shopping area offers an artisan market, farm-to-table dining, and family-friendly events. You can also explore the Marinwood Plaza for additional shopping and dining options.
Local Events: Corte Madera hosts a variety of events throughout the year, fostering a sense of togetherness. From outdoor concerts and art shows to farmers' markets, there's always something happening in town.

Benefits of Living in Corte Madera
Safety and Security: Corte Madera is known for its low crime rate and strong sense of community. It's the kind of place where you'll feel safe, whether you're out for a late-night stroll or your kids are playing in the neighborhood.
Commuter-Friendly: Despite its tranquil atmosphere, Corte Madera is conveniently located just a short drive from San Francisco. The Golden Gate Transit bus system provides a stress-free commute for those who work in the city.
Strong Real Estate Market: Corte Madera's real estate market has been consistently strong, making it a solid investment. With a range of housing options, from modern condos to spacious family homes, you're sure to find the perfect property to suit your lifestyle.
Community Engagement: The people of Corte Madera take pride in their tight-knit community. Local events, neighborhood gatherings, and a sense of unity are all part of daily life in this welcoming town.

A Sound Investment
Investing in real estate in Corte Madera is a smart choice for a variety of reasons:
Strong Appreciation Potential: Corte Madera has historically shown strong property appreciation. Its desirable location, stunning natural surroundings, and community amenities make it an attractive place to live, which contributes to property values increasing over time. Investing in Corte Madera real estate can be a long-term strategy to build wealth through property appreciation.
Rental Income Opportunities: If you're considering real estate investment for rental income, Corte Madera is an excellent choice. The town's proximity to San Francisco and the San Francisco Bay Area means a steady demand for rental properties, providing a reliable source of income. Whether you're looking for short-term rentals or long-term leases, Corte Madera's strong rental market can help you generate a consistent cash flow.
Desirable Lifestyle and Location: Corte Madera offers a high quality of life with its natural beauty, excellent schools, and community spirit. Properties in such a desirable location tend to attract stable, responsible tenants who value these amenities, reducing the risk of vacancy and property damage. Additionally, investing in a location you find appealing means you can enjoy the area while reaping the financial benefits of your investment.
Overall, Corte Madera's combination of location, community, and strong property appreciation potential make it a smart choice for real estate investment. It's a place where you can find both financial success and a fulfilling lifestyle.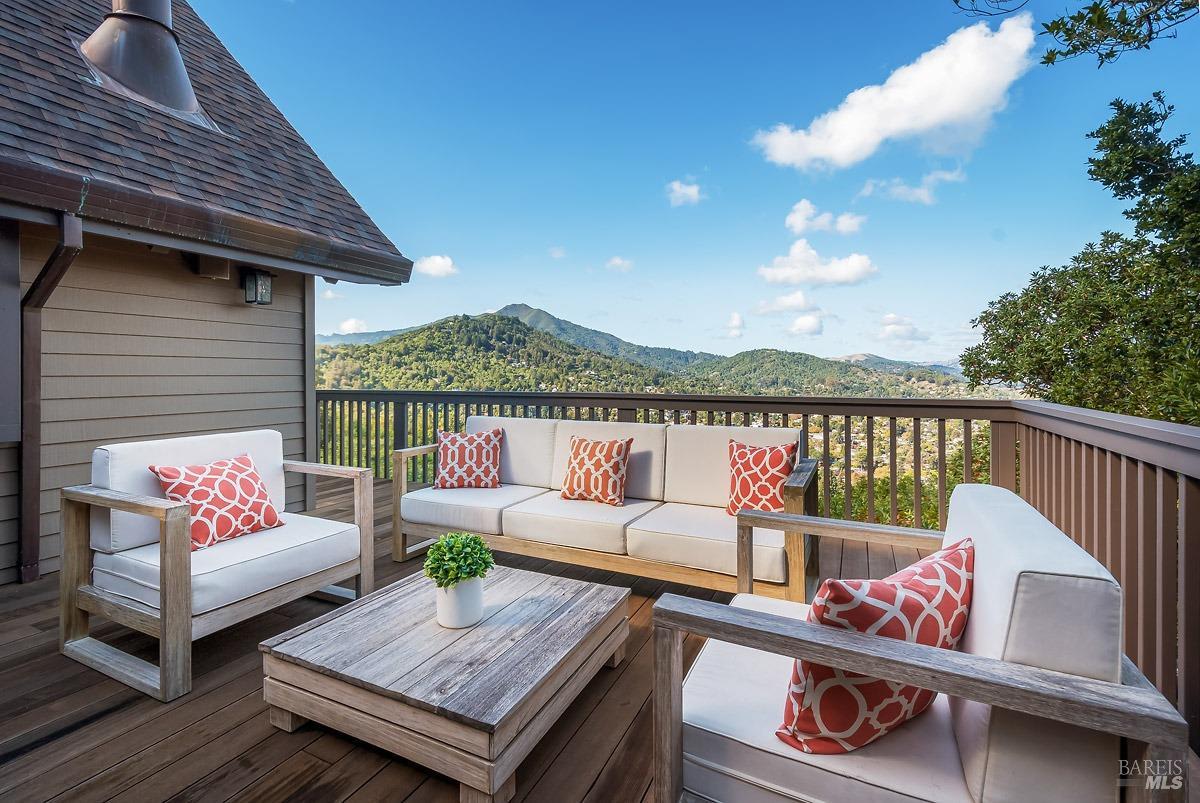 Your Dream Home Awaits with the Sarkissian Bullock Team
If you're captivated by the idea of living in Corte Madera and exploring the endless possibilities it offers, the Sarkissian Bullock Team is here to make your dream a reality. With years of experience and in-depth knowledge of the area, Magda Sarkissian, Lydia Sarkissian, and Bill Bullock are your trusted partners in finding your perfect home.
Connect with the Sarkissian Bullock Team Today!
Don't miss out on this opportunity. Contact Magda Sarkissian, Lydia Sarkissian, and Bill Bullock, the professionals who can help you turn your Corte Madera dream into a reality. Let them guide you through the purchasing process and ensure you find the home that aligns with your desires and needs. Reach out to them today to initiate your journey towards a new life in Corte Madera.
Ready to Start Your Corte Madera Adventure?
Corte Madera offers a unique blend of natural beauty, community spirit, and modern conveniences. From stunning scenery and local attractions to the many benefits of living in this coastal paradise, it's a place that truly has it all. With the Sarkissian Bullock Team by your side, you're one step closer to finding your dream home in Corte Madera.
If you're ready to embark on this exciting journey, contact the Sarkissian Bullock Team today and experience the unparalleled level of service they provide. Magda Sarkissian, Lydia Sarkissian, and Bill Bullock are dedicated to making your Corte Madera dream a reality. Reach out to them now and start the process of finding your new home in this beautiful, welcoming community.