The idyllic community of Ross, California, provides residents with the best of both worlds — small-town charm with the opportunities offered by its proximity to a metropolitan area. The neighborhood boasts a desirable lifestyle complemented by the town's natural beauty of expansive green spaces, tree-covered hillsides, and a network of winding creeks.

Like a beautiful tapestry, the beautiful nature of the surrounding small town of Ross is interwoven seamlessly with meticulously landscaped estates, tree-lined boulevards, and parks featuring old-growth trees. It's a green oasis tucked away in exclusive Marin County and located just eighteen miles north of San Francisco across the Golden Gate Bridge.
History of Ross
Taking a glimpse at
the history of Ross
shows why the town features so much scenic greenery. Before 1800, the Coast Miwok Indians lived in what is now called Ross Valley. The town's namesake, James Ross, arrived in San Francisco in 1848. Hailing from Scotland and making his fortune in the wholesale liquor business, James started the Ross Landing Trading Post.
He built a home on leafy Redwood Drive and moved there with his wife and three children. After James' death, his wife Annie sold off some of their larger landholdings, which now makes up much of the present-day Town of Ross. Its first post office opened in 1887, and the town was incorporated in 1908.
One of the first actions of the new Town Council was to make it illegal to cut down trees without prior approval. Even as streets were paved and streetlights erected, trees were preserved. That's why present-day Ross rests under a leafy canopy — an enviable distinction rarely found in other contemporary residential areas. The charming town center features the Ross Common, land gifted to the town by Annie Ross Worn — the eldest daughter of James and Annie Ross — ensuring future residents would continue to enjoy its green expanse.
Ross real estate market
There's a range of impressive properties to explore, as Ross real estate runs the gamut from elegant estates to charming historic homes and spacious modern properties with a high degree of privacy. Like most of Marin County, the Ross real estate market is hot, with the median listing price of Ross homes coming in at $3.8 million with a median sale price of $4.2 million.

Property values remain high, making buying homes for sale in Ross a solid investment. If you are looking to expand your investment portfolio with a stunning property in this lovely neighborhood, working with a trusted, local realtor like Lydia Sarkissian, Magda Sarkissian and Bill Bullock with the Sarkissian Bullock Team at Golden Gate Sotheby's International Realty, will be essential to navigating the local market for on market and off market opportunities. Private estate-like properties with flat grounds and a pool, typically sell for a higher price per square footage, than the properties in the hills with no usable land. You can find Historic, Mediterranean, Cape-Cod, Modern/Contemporary, and Traditional Homes in this town.
Small town feel with big town amenities
Ross' charming town center expands east from the grassy Ross Commons Park and borders a quaint collection of upscale boutiques and locally owned businesses. It's a place where locals greet each other by name as they stop by the post office or chat over a bite at one of the independently owned restaurants, like Tony Tutto Pizza or Marche Aux Fleurs.
Arts and culture also flourish in Ross —
The Marin Art and Garden Center
, founded in 1943, houses a library and an intimate theater home to the
Ross Valley Players
, the state's oldest repertory company. You can also tour the tranquil grounds, which feature delights like an Edible Garden, Rose Garden, Giant Sequoia, and the lovely Fountain Pond.
Even the town's symbol is a work of art. The Ross Bear statue, which presides in front of the Town Hall, was created by Italian artist Beniamino "Benny" Bufano and donated to the community by the Flax family in 1971. Bufano's modernist work often featured smoothly rounded animals, and he lived in Northern California for much of his career.
Shops and restaurants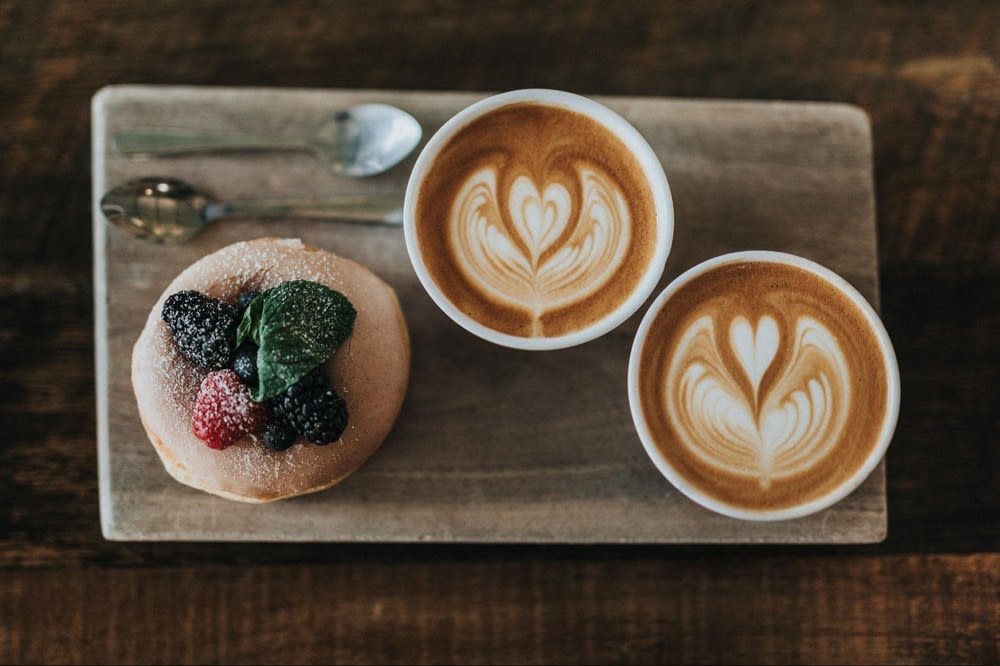 Locally owned restaurants, boutiques, and small businesses dot the town square and are integral to Ross's prized small-town charm. Whether you're looking for a great gift, desiring to browse through a stack of books, or meeting a friend for coffee or lunch, Ross has plenty to offer:
Village Corner Coffee Shop
Upper Road West Antiques
The great outdoors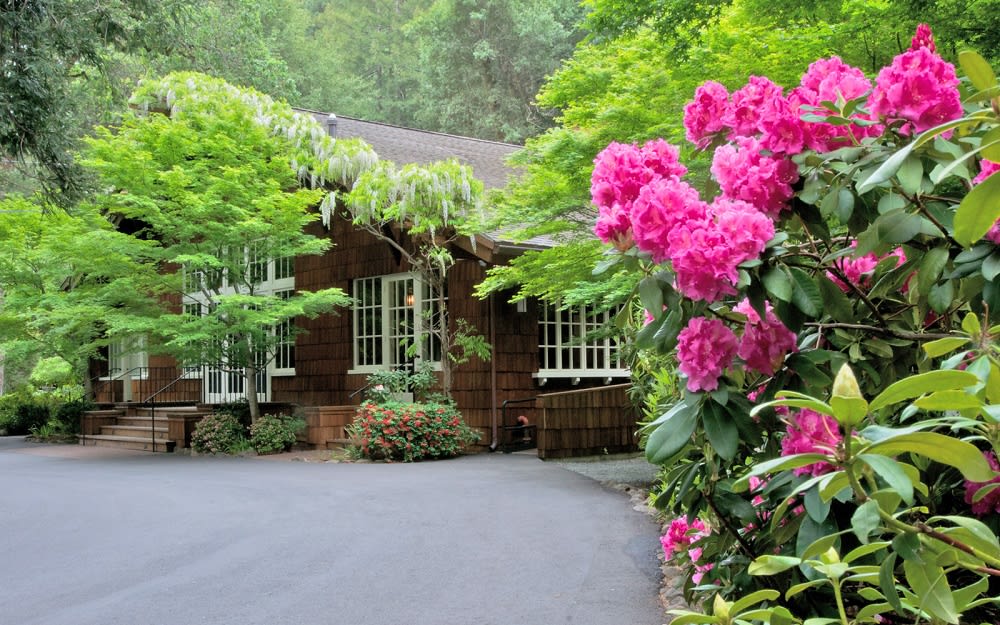 Photo courtesy of Lagunitas Country Club
Ross can be defined by the surrounding natural beauty with towering trees, parks, and broad expanses of green. Just past town is the private members-only
Lagunitas Country Club
. Founded in 1903, this exclusive community offers members access to high-end tennis and swimming facilities and a variety of enticing social activities. Nearby is the scenic Phoenix Lake — one of five pristine reservoirs which comprise the Marin Municipal Water District. It's a gorgeous spot for hiking, biking, fishing, or picnicking.
Additionally, outdoor enthusiasts will love lacing up their hiking boots to explore some of the region's best trails like Tucker Cutoff Trail, Pixie Park, Cascade Falls, and Bon Tempe Lake Trailhead. With year-round temperate weather and such stunning landscapes, residents of Ross enjoy a multitude of incredible outdoor experiences.
Outstanding schools
Photo courtesy of The Mercury News, Branson School
Ross
public
and private schools are consistently ranked as some of the best in the state and are one of the many reasons why many homebuyers consider purchasing a home in this neighborhood. In addition to the
excellent public schools
, the town is home to the well-known
Branson School
, which has been in the community since 1922. The 320-student high school is a coeducational, college-preparatory facility whose mission is to develop students to positively impact the world by leading lives of integrity, purpose, learning, and joy.
Relocating to Ross
Professionals, retirees, and families alike will find Ross' secluded idyllic charm a welcome respite from the hustle of nearby San Francisco. For more information on real estate in
Ross and the surrounding area
, please don't hesitate to reach out to Lydia Sarkissian, Magda Sarkissian, and Bill Bullock with the
The Sarkissian Bullock Team
at Golden Gate Sotheby's International Realty for expert guidance. Their realtors are masters of the local real estate market and can match your wants and needs with the perfect residence — contact the team today to call the incredible community of Ross your home!