To prepare your home to list on the market, there is a wide range of undertakings to accomplish. This detailed list will walk you through each step necessary to ensure your home is market-ready and sold swiftly. With proper preparation and an invested real estate agent, you'll be equipped to market and sell your property in no time.
Build Curb Appeal
You want to ensure potential buyers get a good first impression of your property. Walking up to an inviting home with beautiful details will undoubtedly create a memorable picture in the mind of buyers who visit several properties. Below are several projects that can add major allure to your home if done correctly:

◾ Fencing: Given that your gate or fence is the first thing buyers see when they enter your property, it's essential to upgrade this feature. If your wooden gate is chipping paint or looks run-down, buyers see that as a sign of a poorly maintained home. Give that gate a fresh coat of paint, or better yet, opt for a new fence made of maintenance-free options such as steel, composite, vinyl, or aluminum.

◾ Gardening: An enchanting path up to your home can be easily created with blossoming flowers in stylish planters. Affordable perennials and ground cover shrubs are another excellent option for your walkway. A lush, green manicured lawn adds an air of refinement and demonstrates the kind of care and upkeep buyers are searching for.
Find a color scheme and stick to it when planting flowers throughout your garden for a composed and harmonious feel. You'll want to utilize flora and shrubbery to create a focal point in your garden area, drawing attention to your barbecue or patio, and local plants are an excellent choice for a low-maintenance garden.

◾ Exterior Painting: Painting your door is an easy, inexpensive task to create a clean and inviting presence. Painting the home exterior is a more costly venture, but it adds tremendous value and leads to a higher selling price point. Neutral shades are your safest bet when painting the exterior. The Zillow Paint Color Analysis reports houses painted greige (gray/beige) sold nearly $4,000 more than their tan or brown counterparts, so keep that in mind when choosing a color.

◾ Patio Decorating: Adding sconces around the front door or overhanging lights on the terrace are appealing and elegant additions. Create a comfortable and relaxing setting with patio furnishings, like a simple coffee table and chairs. You want buyers to envision themselves enjoying their morning coffee or after-work wine on their serene patio. Just a few accent pieces create an enormous impact as potential buyers enter your estate.
Stage Your Home
You've already got buyers enticed with your stunning garden and patio area, and now you'll need to wow them with your property's interior. Home staging is the act of decorating your property to create a warm and inviting atmosphere that buyers can see themselves enjoying. You'll want to help prospective new owners envision their life in your home through intuitive and appealing stage techniques.

Staging can cost anywhere from a mere $5,000 to $30,000 or more, so it is vital to direct your efforts to the most important rooms that buyers want to see when visiting a home. These include the living room, dining room, master bedroom, and kitchen. If you don't spend your hours and dollars on staging the entire home and focus on these specific rooms, you'll save time and money.

In fact, the National Association of Realtors Profile of Home Staging report showed that 25% of selling agents who staged homes saw a substantial reduction in days on the market; this task is a must for ensuring you sell your property quickly and at the highest value possible. While this undertaking can be done by yourself, the help of a trusted realtor or a professional staging company, can be extremely beneficial. Regardless of whichever path you choose, this endeavor is worthy of the return on investment you'll undoubtedly acquire.

Here are the key steps to staging your home correctly:

◾ Declutter & Depersonalize: Store any unnecessary furnishings and trinkets to create a larger and more appealing space. Anything you don't use daily should be stored in your new home. Taking down family photos and packing your things gives you a head-start on your move and offers potential buyers the ability to imagine their personal touches in the space.

◾ Quick fixes: Consider caulking or spackling holes in walls and grout that has seen better days. Purchase a small paint bucket to touch up any chipping paint around window sills and baseboards. These projects are affordable and add to the well-kempt and inviting vibe of the property. Don't stress over extensive repairs, as they'll be handled post-inspection. These details are meaningful and easily achievable, so take it upon yourself to make minor repairs for an ideal outcome.

◾ Cleaning: Nothing could be more off-putting to buyers than dust bunnies and a dirty toilet. Deep cleaning your house is a must before showing. Pay close attention to the kitchen and bathroom as buyers will indeed inspect these rooms closely. If you simply don't have the time for this task, hire a professional cleaning company.

◾ Interior painting: Refresh and renew your property with interior painting. If you prefer bold and colorful paint and wallpapers, that's okay, but those styles are not suitable for many buyers. You'll want to choose neutral colors to appeal to the majority of potential buyers. If you're a bit unsure of where to start, reference the Sherwin-Williams interior painting guide to aid you through this process.

◾ Interior design: Again, highlighting essential rooms will be your focus here. When picking furniture and lighting, you want pieces to be warm, inviting, comfortable, and neutral in color. The main rooms we discussed earlier will be vital to decorate with furnishings for looks, not for function. Be sure to include beds, couches, coffee tables, and small, homey accents to help create a space that's just inviting enough but also is not barren. You want to create a blank canvas in which buyers can imagine their perfect space. Small accents like a tea kettle and hand towels in the kitchen, a couple of nice artworks in the bedroom, and a lovely coffee table book in the living room are the perfect additions to add appeal without overdoing it.

◾ Photographs: Once you have designed your home to a T, you'll want to take photos of your masterpiece to post online. Many homebuyers peruse the internet for pictures of properties before inspecting them further. If you have the photography skills and knowledge, you can definitely take this venture upon yourself; however, if you want to ensure the best features of the property are captured, hire a professional photographer. This step is crucial for buyers even to consider viewing your property in person. For extra kudos, you may consider posting a video tour of your home as well.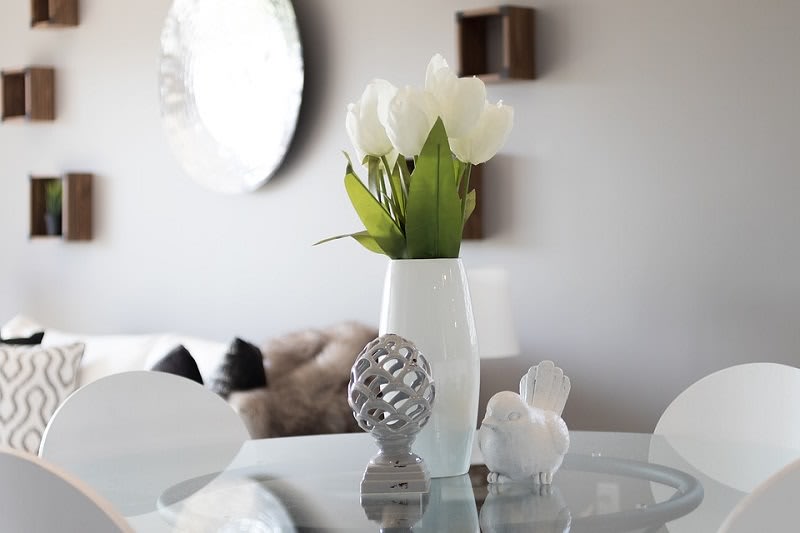 Find the Ideal Realtor and Price Point
Given your perfect garden and home interior, you'll need to find a realtor to match. Seeking a suitable real estate agent will ensure the process of selling your home is quick, efficient, and elicits the highest selling price.

◾ Choosing your agent: Essential to achieving the best outcome, you'll want to ensure your agent is invested in selling your home as much as you are. Your realtor will be your ultimate guide to walk you through the various projects and processes of marketing and selling your home, so don't settle for just anyone. Your needs will significantly affect the agent you choose. If you don't know how to stage your home properly, you'll seek a realtor with design experience. If your house is a fixer-upper, be sure to pick an agent with a proven track record selling those kinds of properties. A highly experienced and knowledgeable agent will sell your home faster and at a higher price point, saving you time, money, and stress.

◾ Proper pricing: The market's current state will dictate the price point in which you'll sell. Whatever you paid for the house isn't necessarily relevant — it matters only how the market is currently looking. Your real estate agent can help narrow down an appropriate listing price, considering any home improvements you've made since purchasing and the current market state.

◾ Be accommodating: It will be challenging to sell your property, let alone prepare your home for the market if you don't accommodate for the buyers' time. Perhaps you made brunch plans for Sunday morning, but you received a call from a potential buyer who informs you that timeframe is the only option for them to see your property. Cancel your plans and head home for the viewing, as in this particular moment, the buyer's time is more important than yours. If a potential buyer has a narrow window of time they can view your home, they likely will not reschedule to see it if you can't accommodate them. Be ready to upheave your daily routine a bit for the best chance of getting your home on and off the market in a flash.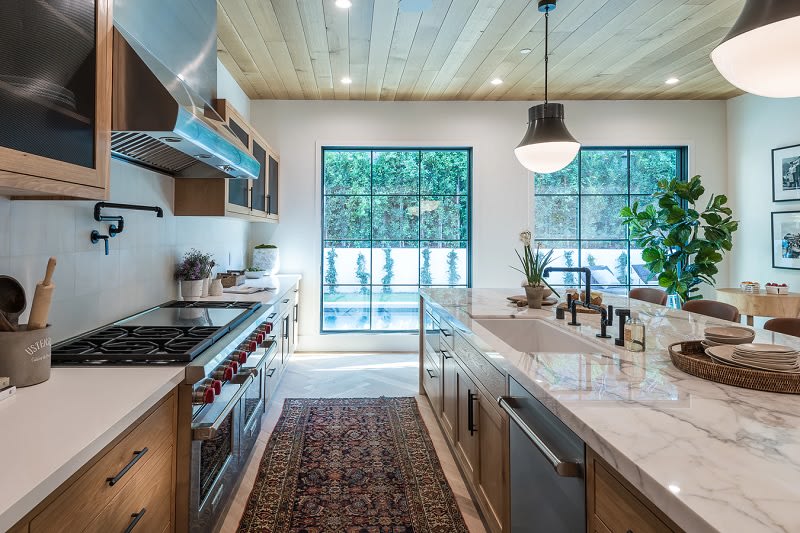 Given the array of preparations necessary to sell your home, finding the right agent to aid in the process is a major component. If you own Tiburon real estate or a home in any of these affluent Marin County communities, give the Sarkissian Bullock Team a call when you are ready to prepare your home to market. This highly esteemed real estate team will guide you through every step of the way to ensure a smooth and superior real estate transaction.