Currently, millennials account for the majority of homebuyers across the country, making up more than 65% of first-time buyers alone. This demographic, which includes people born between approximately 1981 and 1996, comprises 26-year-olds who are gaining experience in the workforce all the way to 40-year-olds who are settling down with a family or relocating for their next promotion. Though many millennials are first-time buyers, the group also makes up more than 30% of the overall home buying market. So if you're looking to sell Kentfield, Mill Valley, or
Larkspur real estate
and want to know how to serve your millennial buyers, these are the top things you need to consider.
Know what your millennial buyers are looking for
Many millennial buyers are looking for turn-key properties that require minimal renovation or remodeling work. This demographic often prefers ready-as-is properties so they can avoid the additional hassle and added expense of fixing up critical rooms like the kitchen or master bath.

When millennials look for Corte Madera or Sausalito homes for sale, they're looking for newer kitchens with updated appliances and other modern features. Outdated cabinetry, countertops, and fixtures will not draw them in. The same can be said for the bathrooms, where millennial buyers prefer to have things modern and refinished. When it comes to a floor plan, millennial buyers will likely choose open plans with connected kitchen, dining, and living areas. If you're selling Larkspur real estate with these features, know that they will bring in significantly more millennial buyers.
Millennials value space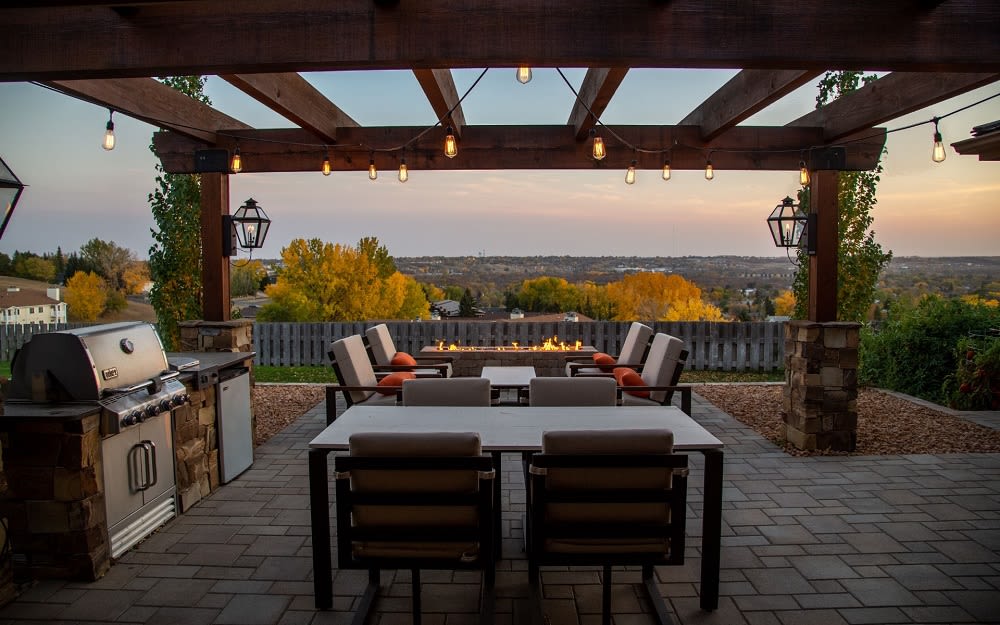 In addition to an open floor plan, millennial homebuyers value space. Whether that's a sizable backyard, outdoor patio, or additional rooms inside the home, many millennials buy a home because they're starting or hoping to start a family and need a home they can grow into. They may have been living in downtown apartments or condominiums that didn't offer much space to entertain. Many millennial buyers want their first home to provide everything they need, from rooms for future family members to space for guests to come and relax. If you're listing homes for sale in
Kentfield
or Corte Madera, consider highlighting your property's outdoor space. Make the back deck or
outdoor kitchen
the main focus. If your home has areas that could be perfect for playrooms or nurseries, make sure those are easily visible in your online listing.
Consider your colors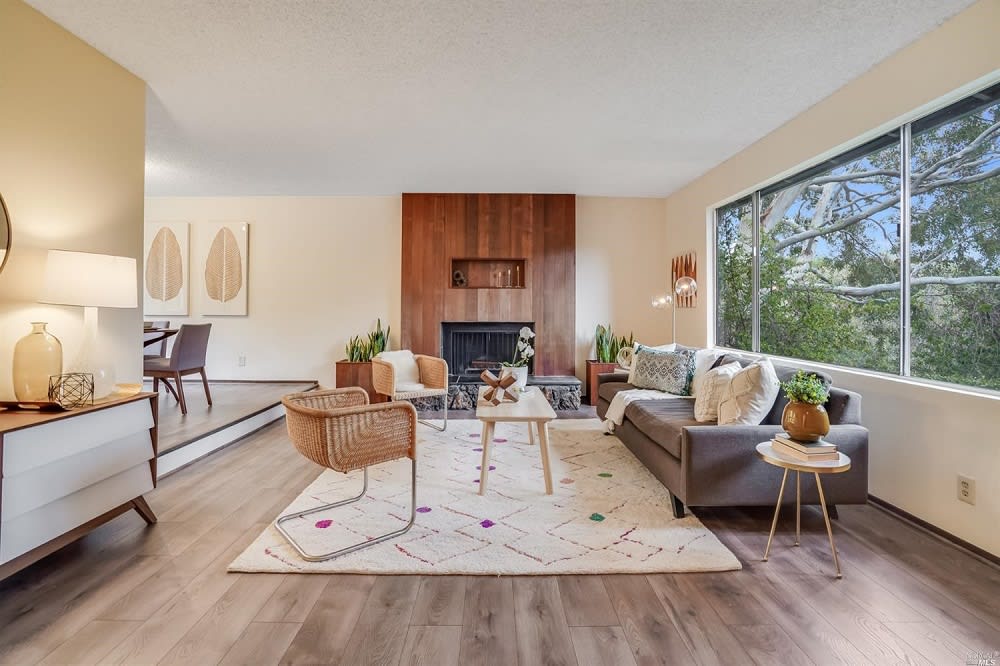 Take this photo off and use an image from 27 McNear in San Rafael.

Research shows that millennials have specific tastes in indoor color palettes. Primarily, these young buyers favor cooler tones. Think grays, whites, light blues, and cream. Bold colors and beige walls aren't their go-tos, though some buyers may appreciate them. Mostly, though, millennials want a home they can make their own.
If you're wondering how to make your property more appealing to millennial buyers, consider repainting your interior in neutral tones. Incorporating these colors encourages millennial buyers to see your home as modern and updated. It also allows them to picture how they might introduce accent colors that appeal to their style and personality. You may even want to partner
with a professional home stager
who can help you choose colors that will go perfectly with your existing countertops, cabinets, or light fixtures. If you aren't up for swapping out all of those, repainting can be a cost-effective way to boost the value of your home without having to change every detail.
Online listings are crucial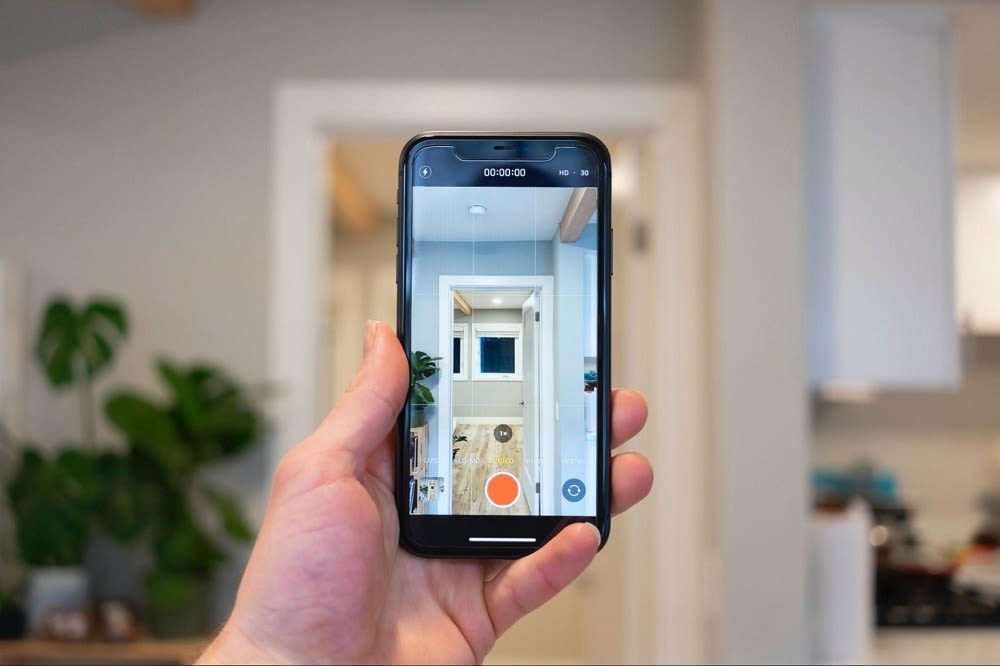 Millennials integrate tech into nearly every aspect of their lives, and homebuying is no exception.
More than 95%
of buyers under the age of 37 head online to start their home search. So, posting online listings for Larkspur real estate or Sausalito homes for sale is crucial to gaining traction with millennial buyers.

The biggest tip for sellers preparing online listings is to work with a professional real estate agent who can provide insight into the best ways to market each property. Besides a realtor, professional photography is a must to procure crisp, clear photo and video media showcasing the home's best aspects. Video tours are growing in popularity for their thorough display of a home's floor plan and flow. Millennial buyers respond well to comprehensive online listings that give a complete picture of a home's space and amenities.
Consider home staging
As we mentioned, home staging can go a long way in attracting the right buyer for your home. Millennials place a high value on aesthetics and visual appeal, making home staging more critical if you want to draw them in.
During the home staging process, a stager will help you remove personal items from your home in exchange for things that will keep the space feeling modern and neutral. Millennial buyers will have a better opportunity to picture how they might live and work within the area and make it their own. Home staging has been linked to higher sales prices and
faster home sales
, making it a worthwhile investment for those who want their home off the market as soon as possible.

Millennial buyers know what they're looking for, and many won't settle until they find it. With an eye for neutral color palettes and modern, updated features, millennials are looking for spaces they can easily transition into making their own. If you're selling your piece of real estate in Larkspur, Kentfield, or the surrounding areas, make sure you hire a real estate agent familiar with what millennial buyers are looking for.
Lydia Sarkissian, Magda Sarkissian, and Bill Bullock with
The Sarkissian Bullock Team
bring years of experience in the Marin County market to clients looking to sell in communities like Kentfield, Corte Madera, Larkspur, Sausalito,
Mill Valley
, and Tiburon. If you want to partner with one of the top teams in northern California, reach out to the experienced real estate experts at
The Sarkissian Bullock Team
with Golden Gate Sotheby's International Realty today.