The housing markets in Marin County and San Francisco have had interesting trajectories since January 2020, which was right before the coronavirus pandemic struck, changing the economy and many people's lifestyles.
San Francisco Fast Facts
In San Francisco, there have been some serious peaks and valleys in the real estate market. For instance, the median sales price jumped from $1.3 million in January 2020 to a high of $1.485 million in June 2020. It then took a major tumble, down to $1.222 million in January 2021. The median sales price has been on the rebound ever since, reaching a high of $1,497,500 in June.

However, now the average sales price has been on a slight downward trend the last few months, dropping to $1.445 million in September. This could be attributed to the fact that San Francisco is now on the upper end of a balanced market, meaning there are a similar number of homes available as there are buyers.

Real estate experts point out that affluent home buyers have been the least affected by the economic downturn brought on by the pandemic, particularly well-paid tech workers. While some sectors of the economy were hard hit by shutdowns and lockdowns, the technology industry continued to churn on, and its workers weren't affected as workers in many other sectors were. In fact, some tech workers decided to abandon urban cores and purchase spacious homes elsewhere in the state and the West since they could work remotely.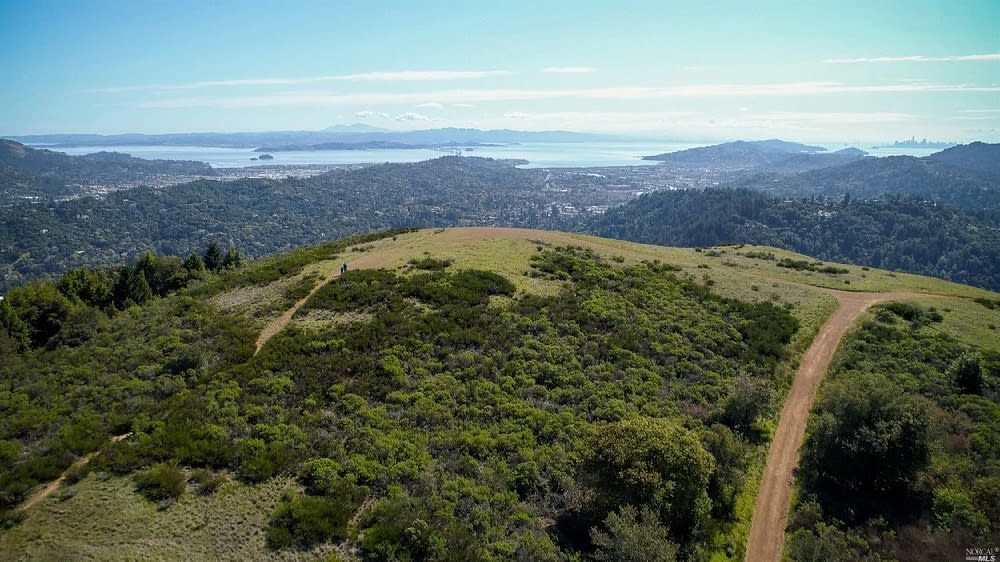 0 Upper West Road, Ross, CA
Marin County Fast Facts
In Marin County, the real estate market is experiencing an opposite trend. The median sales price in Marin County in January 2020 dropped to $925,000, but it's been pretty much on the rise ever since, reaching a high of $1,533,900 in June and settling in at $1,443,000 currently.

Marin County, including Belvedere real estate and the surrounding areas of Ross, Kentfield, and Tiburon, became extremely popular during the pandemic among homebuyers looking for large homes with outdoor spaces where they could ride out the pandemic with room to work from home. They were also looking for a slower pace of life in a gorgeous setting that was still close to everything San Francisco has to offer.

For this reason, Marin County is currently considered a seller's market, meaning more people are looking for homes than there are properties available. According to real estate experts, Marin County home values have risen 17.9% during the past year, and experts predict they will continue to rise in the next year.

Real estate agents report that many homes are taking a little longer in the luxury market ($6M and up) to sell than they have in recent months, and the number of homes receiving multiple offers is on the downswing. Despite the recent slowdown in home sales activity, forecasts for the Marin County real estate market in 2022 remain positive. Home prices in cities like Mill Valley, Corte Madera, San Rafael, and Larkspur continue to climb — and will probably do the same next year, as well.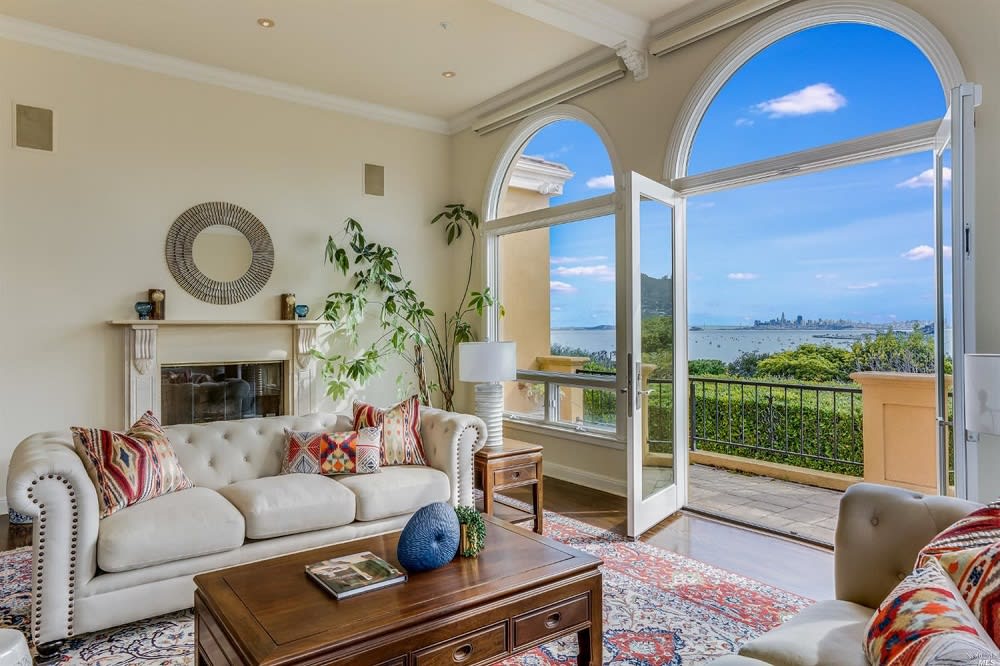 3 Nina Court, Mill Valley, CA
Forecast for 2022
Median home values in the greater San Francisco-Oakland-Hayward metro area are expected to rise by more than 8% during the next year, according to recent estimates by Zillow. That metro area also includes Marin County. Experts think prices in Marin County could rise higher than that Zillow estimate because of a lingering shortage of available houses for sale.
Some Cooling Expected
A recent report by the California Association of Realtors (CAR) indicated that the housing market in Marin County is beginning to cool, including houses for sale. The CAR said sales of single-family homes dropped 39.2% in September, compared to the previous year. That made Marin County one of just three counties in California where home sales dropped by more than 30%.

By comparison, the CAR said home sales statewide dropped by 10.5% during the same 12-month period. Narrowing it down further, home sales in Marin County fell 14% from August to September of 2021.
Work with an Experienced Agent
Your best bet for finding homes for sale in Sausalito, Stinson, Mill Valley, Tiburon, Belvedere, Larkspur, Corte Madera, Kentfield, Ross, San Rafael, and San Anselmo is to work with a real estate agent who has years of experience in Marin County, San Francisco, and the Wine Country that has access to off-market listings and is well respected among the agent community.

Despite recent numbers that the number of sales is down, real estate experts say home values in Marin County, including Tiburon, Belvedere, Ross, and Kentfield, CA luxury homes, will continue rising into 2022. That's because the number of homes on the market remains tight and there is a constant demand from buyers. We must take into consideration that the Feb is anticipating 4 interest rate hikes this year. Home prices will continue to rise, but at a slower pace than they did in 2021.

Agents suggest that you set a realistic budget for how big of a home you can afford and see which cities and neighborhoods have homes that match up. They also encourage buyers to be flexible; if you aren't finding the home you prefer, expand your search beyond your desired neighborhood and maybe consider looking at smaller houses with fewer features than what you hoped to get.


If you plan to buy or sell Marin, San Francisco, or Wine Country real estate, The Sarkissian Bullock Team at Golden Gate Sotheby's International Realty can help. Lydia Sarkissian, Magda Sarkissian, and Bill Bullock are happy to provide expert guidance as you search for your dream home or sell your current residence.
*Header: 185 Gilmartin Drive, Tiburon, CA